About O'Neil
WHO WE ARE
O'Neil Building Corporation is a General Contracting Company servicing a broad range of markets in the Chicago area.  Our mission is Building Client Value through Integrity.  We are committed to this mission and it drives every decision we make. Our founder, Arthur O'Neil, brings thirty-nine years of experience in the construction industry to your project. From your initial concept to the day we hand you the keys, our focus and commitment to you and your project will be evident.
OUR LEADERSHIP
O'Neil Building Corporation is committed to providing our industry with strong leadership.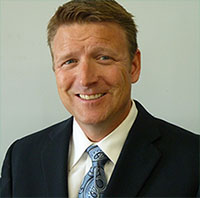 ARTHUR F. O'NEIL is the founder and President of O'Neil Building Corporation. He oversees all aspects of the business with a focus on Operations.  It is his wealth of industry experience and knowledge, and his love for the challenges of construction that drove him to branch out on his own.
Arthur began his career in construction in 1984 as a Concrete and Carpenter's Laborer.  He worked summers while studying Architecture at the University of Illinois.  After college, he began working for his family's company, W. E. O'Neil Construction Company, an ENR top 100 National Contractor.  During the 27 years he spent with W. E. O'Neil, he worked as an Estimator, in Business Development, as a Project Engineer, Project Superintendent, Project Manager, and Project Executive.  His career includes completing projects in six states – California, Arizona, Nevada, Colorado, Michigan, and Illinois.
Mr. O'Neil also served on the Board of Directors for O'Neil Industries, Inc., the national holding company for the W. E. O'Neil subsidiaries, and for W. E. O'Neil Construction Company of Arizona.  He sat on several national committees including the Leadership, BIM, and Finance Committees, as well as chaired the ESOP Committee.
His project resume is very diverse, and includes projects ranging from small tenant improvements, to large, multi-structure mixed-use complexes, to include the renovation of one of the largest hotels in the world.
TIM O'NEIL joined O'Neil Building Corporation in 2020, his focus is on field operation and business development.
Tim's skills and extensive knowledge let him handle any jobsite with ease and is passionate about building lasting relationships.
After high school Tim spent four years as an apprentice at The Chicago Regional Council of Carpenters Apprentice Train Program spending 2 years learning structural concrete and two learning commercial interior finishing systems.   During the 22 years working with his family's business, W.E. O'Neil Construction Company, Tim has worked as a carpenter, carpenter foreman, project superintendent, project engineer and business development manager.    Tim has extensive knowledge on how to execute projects from small multi-family residential to large commercial projects.  He can see creative solutions, and his passion for being onsite contributes to the success of every project.
Tim also served on the Board of Directors for O'Neil Industries, Inc., the national holding company for the W. E. O'Neil subsidiaries.
Tim's involvement in the community is ongoing, at The Near South Planning Board he sits on the Board of Directors, The Project Review Committee, and The Harold Washington Literary Award Dinner Committee. He is also a member of the ELY Chapter of Lambda Alpha International.